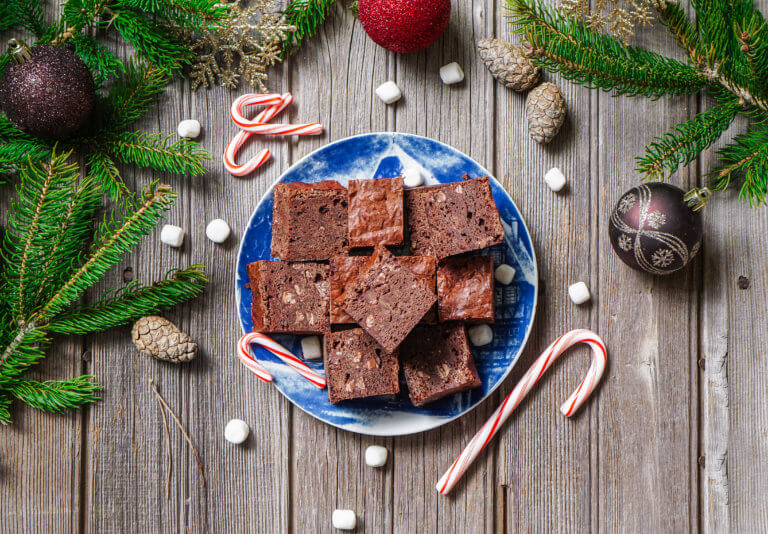 I love to try new recipes, especially around holidays because it feels good to make something new. Again, you can adjust it to your taste.
This is another recipe from" Shaklee Naturally "!
Ingredients:

2 scoops Chocolate Shake ( anyone you have in hands)
1 medium mashed ripe banana
1/2 cup all-natural smooth peanut butter
1/4 cup unsweetened cocoa powder
Pinch of cinnamon
1/2 tsp vanilla extract
2 Tbsp chopped walnuts or almonds
Directions:

Line an 8 x 8-inch pan with plastic wrap. Set aside. Combine all ingredients in a medium bowl and mix well until there are no lumps in the mixture.
Using a spatula, press this chocolate mixture into the prepared pan. Cover with plastic wrap and press down to flatten into a pan and create an even layer.
Refrigerate for 1-1.5 hours hour till the brownies set.
Cut into small pieces and enjoy! (Makes about 16 pieces)
Enjoy!
Please, I would love to hear from you!
Gaétane