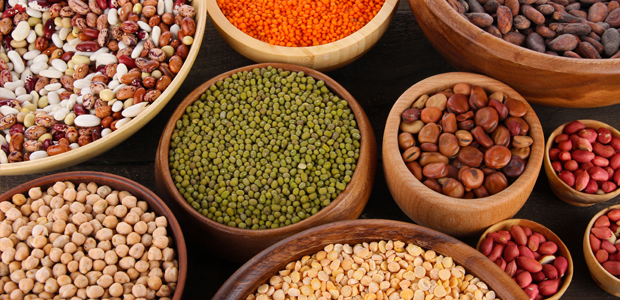 Spring is on the way and it is good to adapt our food intake for the new season coming up. Also, I found this recipe from
" The Chopra Center Cookbook " which is very delicious and I wanted to share with you.
Ingredients:
1 cup black beans, sorted, rinsed, and soaked overnight in water
4 cups vegetable stock
1 teaspoon plus 2 teaspoons cumin
2 bay leaves
1 teaspoon ghee or olive oil
1 cup chopped leeks or onions
1/2 teaspoon black pepper
1 pinch red chili flakes
1 tablespoon Bragg Liquid Aminos or tamari
1 medium yam, peeled and cubed
2 cups carrots cut into 1/4-inch slices
1 cup diced tomatoes
1/2 cup fresh corn or frozen (defrosted)
2 teaspoons cinnamon
2 teaspoons oregano
1 cup chopped fresh cilantro
2 tablespoons tomato paste
Directions:

Drain the beans.
In a soup pot, bring the vegetable stock and beans to a boil. Add 1 teaspoon of cumin and the bay leaves. Reduce the heat, and simmer at a low rolling boil until the beans are tender about 1 hour.
Meanwhile, heat the oil over medium heat in a large sauté pan; add the leeks, pepper, red chili flakes, and amino. Sauté for 3 to 4 minutes. Add the yam and carrots. Continue to sauté for 5 minutes, and then add the tomatoes. Add the remaining 2 teaspoons of cumin, the cinnamon, oregano, cilantro, and tomato paste.
Add the yam mixture to the beans after the beans have cooked 30 minutes, and continue to simmer. Add more vegetable stock if necessary. The stew will be done when the beans, yams, and carrots are soft to the touch. Remove the bay leaves before serving.
Serves 4
Nutritional Facts (per 1 1/2-cup serving)
Calories 418, Total fat 4.5 g, Saturated fat 1.1 g, Carbohydrates 64 g, Protein 31.1 g
Please, I would love to hear from you and share it If you liked it!
Have a wonderful day,
Gaétane