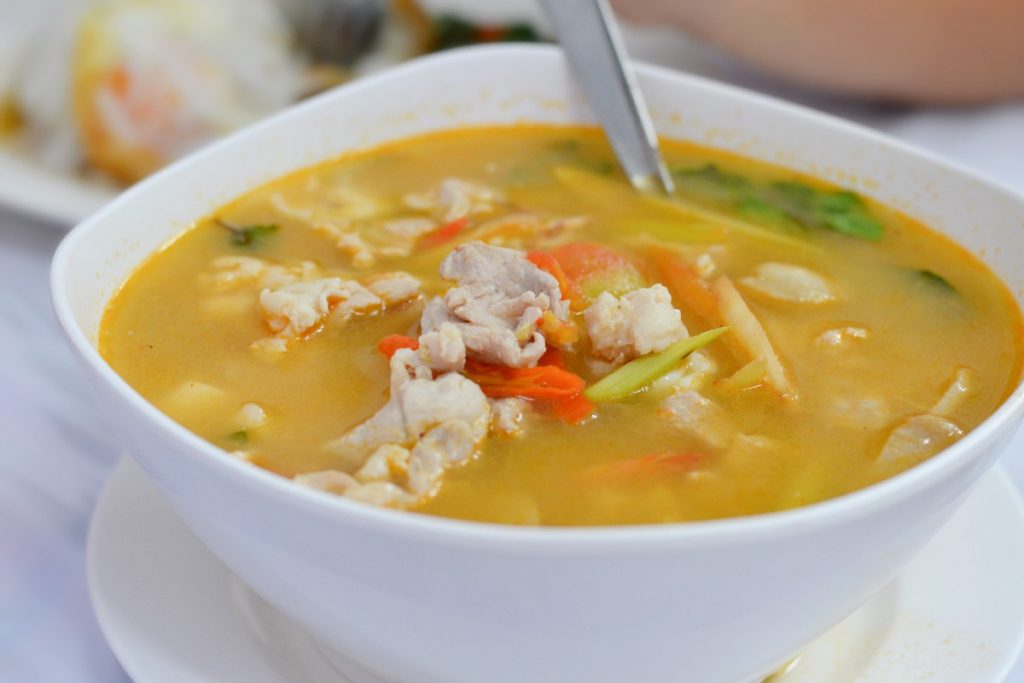 What can make a great soup so delicious on a weeknight and relax?
Enjoy! From Shaklee Naturally!
Ingredients:
4 cups fat-free, low sodium chicken broth
2 cups boneless and skinless chicken, cooked and diced
1 onion, chopped
3/4 cup sweet potato, diced
3/4 cup carrot, diced
2 stalks celery, diced
1/2 cup fresh parsley, chopped
1/4 cup, cilantro, chopped
Salt and Pepper to taste
Directions:
Bring the broth to a boil in a large saucepan and add the vegetables. Reduce the heat to low, cover and simmer, until the vegetables are tender. Add cooked chicken and simmer for 4-5 minutes. Garnish with cilantro and serve hot.
Please, leave a comment or ask a question!
Enjoy the precious moment!
Gaétane