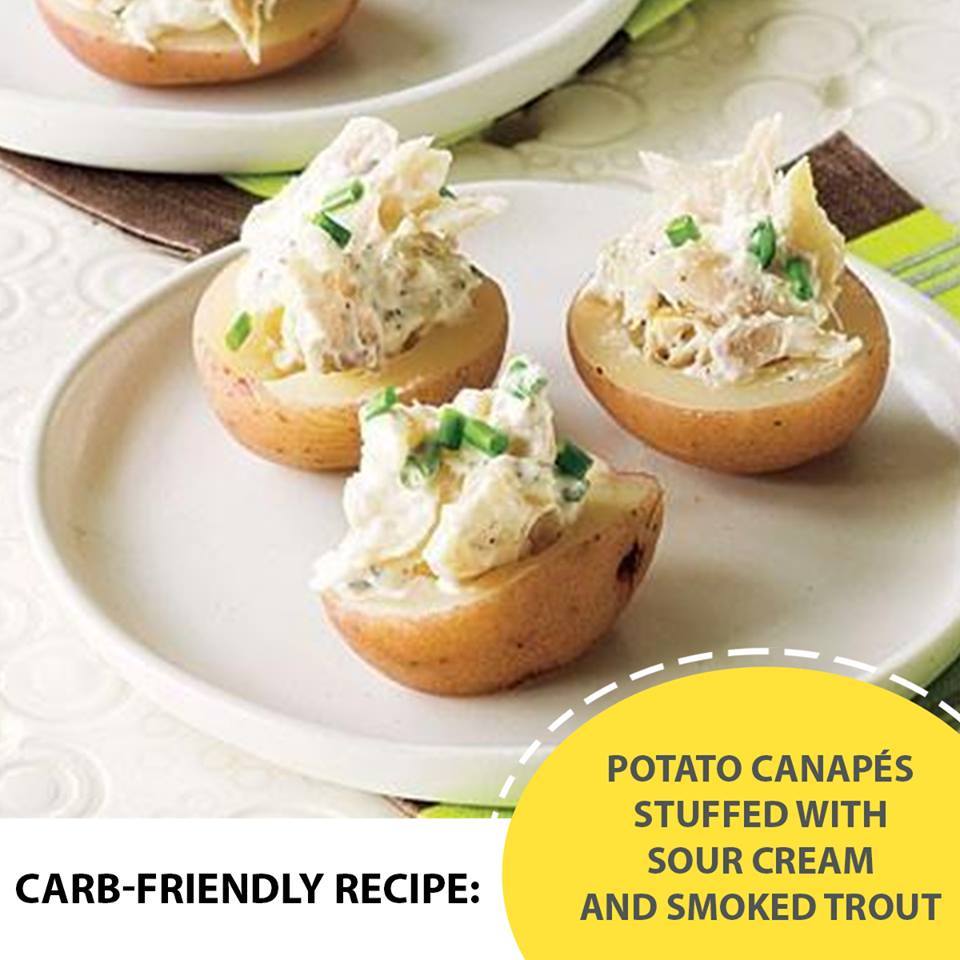 I don't know If you are like me I like to try new recipes and make changes it is good to incorporate new fruits or vegetables into your daily meals.
I hope you enjoy!
Potato canapés

 Ingredients:
3/4 pound mini red potatoes (about 8)
3 ounces pepper-crusted smoked trout, flaked
2 tablespoons light mayonnaise
1 tablespoon reduced calorie sour cream
1 tablespoon fresh lemon juice
2 tablespoons chopped chives, plus more for garnish
Preparation:
1. Place potatoes in a steamer and steam until tender but not mushy, 18–20 minutes. Cool, then halve.
2. Using the small side of a melon baller, carefully scoop out the centres of the potato halves and discard or reserve for another use.
3. Combine trout, mayonnaise, sour cream, lemon juice, and chives in a bowl.
4. Place potato halves on a large plate or platter. Scoop about 1½ teaspoons trout mixture into each hollowed-out potato half and sprinkle with some chopped chives.
If you have any question, contact me!
Have a good day!
I would love to hear from you!
Gaétane